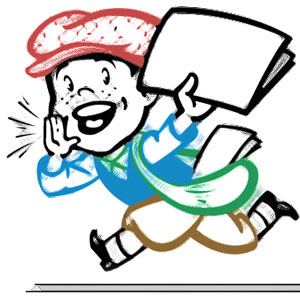 Once you've taken the time to craft the perfect press release, you want to make sure that it gets seen! It's time to distribute your press release. Do you know where? If you don't have experience submitting press releases — heck, even if you do — finding all the best places to put your release for maximum exposure can be a big task.
Use this list of distribution sites to make sure that your press release gets submitted to all the right places. And, if you know of another good source, leave a comment to share your tip! 
Self-Publish the Press Release
Start by posting your press release on your own website. Create a "Media" section on your website and post all your press releases there. In addition to current and archived news, make sure your media section includes:
Contact information (name, email and phone number)
Subscription options such as email or an RSS feed
Links to your company's social media pages (ie: Twitter and Facebook)
Distribute the Release to the Media
Local newspapers, websites, TV and radio programs are interested in stories in their community and are often your best bet for good coverage. Visit the publication's websites to find the appropriate editor or reporter to directly send your release to.
Live in Long Beach? You're in luck because I've already put together a LONG list of local media organizations that includes offline and online publications — even a few bonus links to places to distribute your LongBeach event listings or share your news via en email blast. Here is a list of Long Beach Media organizations and links.
Distribute Your Press Release to Trade Publications
There may some international or national publications that deal directly with your industry. Find the appropriate editor contact to submit your story. You can begin your search at:
Press Release Websites to Distribute Your Release.
There are a number of press release sites where you can submit your release. Some include: