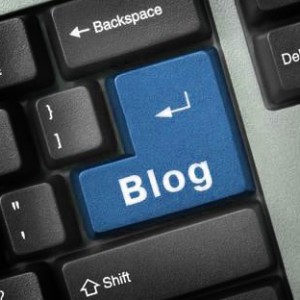 So, you started a great blog for your business. You were fired up to write and had a month's worth of topics to get the ball rolling. Now, two months later you've "been there, said that," and don't know what to talk about next. What happens when you run out of things to say?
The important thing is not to give up. Just because you're going through a dry spell doesn't mean the well has gone dry. Dan Keller over at TycoonBlogger put together a nice article with 10 easy blog ideas that you can use to wet your writing whistle and get back to blogging.
Dan offers up several sources for finding inspiration, or at the very least interesting topics to keep you writing.
Blogging for your small business is a bit different than blogging for fun, or even for profit. However, many of his tips will still apply. My favorites for small business owners are:
Create a Q&A post. Use Yahoo Answers to find out what kinds of questions customers in your industry are asking, then answer them on your blog.
Video Post. Make a quick "How To" video. Are you a plumber? Show us how to tighten a leaky faucet. Does your restaurant bake fresh muffins? How about the "secret" to folding blueberries into the batter?
Introduce a friend. Write a short blog post about the blogs that you are currently reading. No, not that fabulous celebrity gossip site! Keep your post industry specific. Writing about other blogs is a great way to make friends and establish your site as a fair-minded expert who really knows their field.
Another spin on the "Introduce a Friend" idea is to talk with other small business bloggers in your city — maybe from the City of Chamber or another networking group you belong to — and see if they want to join together. Take turns introducing the different businesses on each others blog. It's a great way to get blog topics and meet potential, local clients at the same time.
Check out all 10 ideas for blog topics on Dan's website.